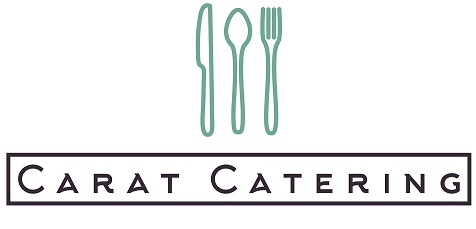 Mother's Day Lunch - Crow Wood Golf Club
Carat Catering are delighted to present Mother's Day Lunch at Crow Wood Golf Club - bookings now open and filling quickly! Call 0141 779 2011 to check availability and book now!
Smooth Chicken Liver Pate
served with salad garnish, beetroot and red onion chutney & oatcakes
Bruschetta Funghi & Prosciutto
with garlic mushroom, smoked bacon & wild rocket
Red Pepper & Tomato Soup
with warm petit pan
***
Cajun Dusted Delice of Salmon
with sticky white rice, fresh pineapple relish & cajun cream sauce
Traditional Sunday Roast
with creamy mash, roast potatoes, root vegetables, yorkshire pudding & red wine gravy
Chefs Mac 'n' Cheese
with salad garnish & garlic bread
***
Chefs Homemade Raspberry & White Chocolate Cheesecake
Creamed Rice Pudding
with strawberry jam
Hot Chocolate Fudge Cake
served with vanilla ice cream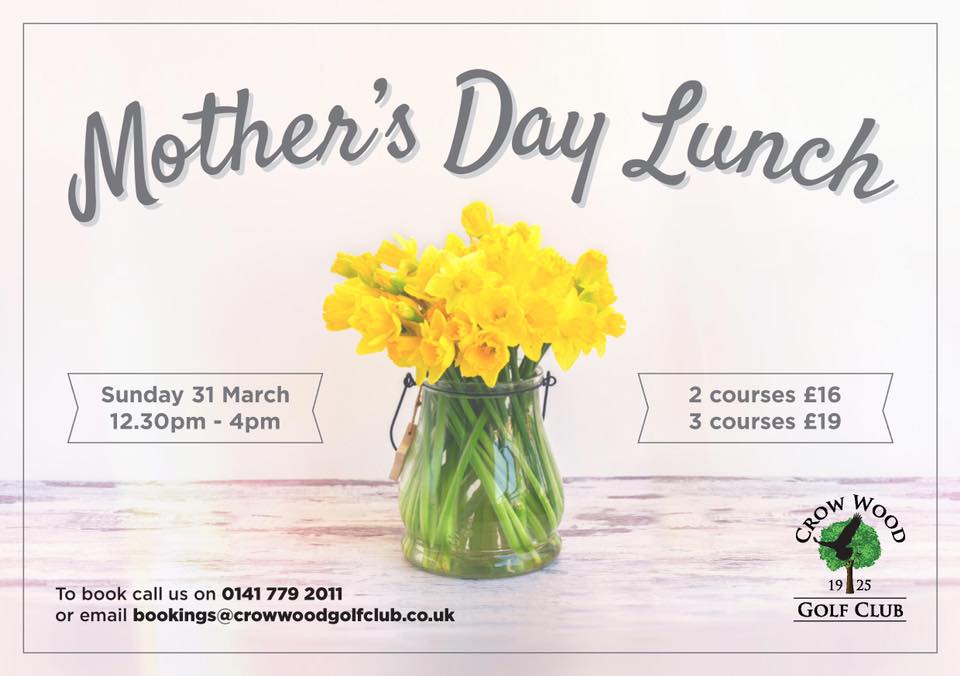 CROW WOOD GOLF CLUB
July 2018 We were delighted to have won the catering franchise at Crow Wood Golf Club. Carat Catering will be providing catering services to the 18-hole golf course with its driving range facilities and 120 capacity functions room. Crow Wood Golf Club is open to the general public as well as members. We'll also be running monthly a la carte nights............watch this space for more!
THE START OF AN EXTRAORDINARY WEEK IN AN EXTRAORDINARY SETTING...PART 1
May 2018
On 20th October 2016, we received an email via the website; an initial enquiry for a wedding in the West Highlands of Scotland. The enquiry was however, a whole different ball game from any other! Stacey and Jarrad were hosting a week in Ardtornish Estate for family and friends traveling from Australia. They planned the wedding for the Saturday and as yet, hadn't worked out how to feed 45 guests for a week with another 20 on the wedding day itself. As a catering business, this is a "dream enquiry". Quickly cue google searches of the venue and a million and one ideas running through your mind! Given feeding mouths is what we do, we decided to take our time, not let our minds run away with ourselves and replied to say we'll work on some ideas and come back to the couple shortly. A day later, we did just that with lunch dishes such as soups, baked potatoes and pastries and dinner choices such as steak pie, chicken in a leek & white wine cream and lasagne. It can be really difficult to gauge people's taste in food with no hints! We pressed send and crossed our fingers!
It was mentioned earlier that as a catering business this was somewhat a dream enquiry. Now, at this point, it has to be stressed that although a business is set up to make money, for us, this was more about the experience, the opportunity and chance to do something completely extraordinary and potentially a once in a lifetime contract. After many emails back and forth with questions from both sides as to how the week would come together, we arranged an initial meeting with Stacey and Jarrad in January 2017, over a coffee in Glasgow City Centre. We could tell right away what a lovely couple they were, how the week would pan out with various activities such as Storytelling and Highland Games. A few days later our aforementioned dream became reality....Stacey and Jarrad wanted US to be part of their amazing week!
A year flew past. January 2018 was here and we knew the big week would be too! We of course had to see where we would be working for the week and at the end of February we travelled to Ardtornish. WOW! It's like nothing you've seen before. Out of this world. Not just the Estate, the grounds, the views and the drive through Glencoe, it was all breathtaking. We met Stacey, Jarrad and Kat, the Estate's Tourism Manager and all important Wedding Planner. We had a tour of the stunning Ardtornish House, the massive commercial kitchen and the beautiful Achranich, where we'd be resting our tired heads. This was it. The week was real, the venue was real and the dream was becoming more of a reality.
PART 2
It's such a cliche, but, we blinked and missed the time between seeing the venue and the day we set off. Ok, not quite - but it came round in a flash. More emails back and forth with pre-orders, cake design ideas and ideas to feed some vegetarians, a vegan and some fussier eaters meant we were sat planning the week's menus in no time. Stacey & Jarrad wanted and element of surprise for the weeks feeds so off we went and planned how we thought best. Before we knew it we had lists coming out of our ears - butchers order, fishmonger order, dry goods & equipment not to mention day to day prep lists. There were lists galore for the babysitters (massive thanks to mum, dad, Paul & Louise!) as to who was where on what day of the week, letters to school and nursery. We couldn't have even contemplated this week without them!
And so it began, cases packed, van packed, kids seen off and our time to head to Ardtornish. Monday was a stunning, sunny day - in fact the only one of the week! Safely arrived, the van was unloaded and off to work we went preparing dinner. Our minds were already on days 2 and 3 as well, always wanting to be ahead of the game. On day one, the only faces we knew were Stacey, Jarrad and Kat's! So, we were slightly apprehensive about serving our first meal to 45 strangers! It was clear though, that this wouldn't last! We already made good friends with Stacey & Jarrad throughout the planning stages and it wasn't long before everyone else followed suit. It was music to our eyes and ears when the guests came for a second helping of dinner, it must have been good! The groups activities started that very night with Whisky Tasting and that's when we first met Kenny, Kat's husband and the Estates Assistant Manager. Swiftly followed the Hen & Bucks day and of course, the food keeping the energy levels up. This was it, our dream was in full swing and to top it all off everyone was loving the food.
We were asked to make a cake for Nick, Stacey's brother whose birthday was on the Thursday. Now, when you're in the middle of nowhere, with not very many shops nearby, it's important not to forget anything at all you'll need for the week, which, we told ourselves on a number of occasions before leaving. So, after checking all the boxes with our equipment, over and over again, yes - you're right, we forgot something! Every cake makers essential tool - the all important smoothers! Cue panic, what are we going to do's and looking in every nook and cranny (and equipment boxes......again) we had to improvise! Thankfully, all turned out well in the end, and cake number one went down a treat!
The days were, at the time, long - mainly 12-13 hour days but already the wedding day prep was here. Luckily we had a pre-order so had a head start but we always prepare extras as people forget, change their minds or like the look of the other choice better! All whilst continuing lunch and dinner service daily. Every single guest spurred us on each service with their gratitude, compliments and second helpings. The kids among the party deserve a special mention as at only 2 and 3 years old they were very adventurous with their lunches and dinners and their faces lit up getting their very own jelly!
The wedding day was nearing and the weather was looking dreich. Stacey and Jarrad's dream was to hold the ceremony outside. Friday was wet for most of the day but low and behold the the rain stopped and eventually, their dream too, came true on Saturday. The main hall of Ardtornish was transformed into a stunning backdrop. Everything was absolute perfection. We were set and ready to go as soon as the guests were. Everything went according to plan and very smoothly. It has to be said that we couldn't have done this without the Estate staff - Kat, Kenny, Danni, Teigan, Adam, Isabel and Anna - you guys were amazing, thank you!
Bearing in mind the vast majority of the guests are from sunnier, warmer climes than Scotland, we were in absolute awe of their 9.30am Loony Dook in Loch Aline! A full Scottish breakfast turned into lunch - we were locked out of the kitchen! The down time gave us some head space, some time to reflect on an amazing week which came to a climax on the night of the wedding with an amazing firework display - the dark, quiet skies lit up and boomed! Back to breakfast/lunch - there didn't seem to be too many hangovers but what better way to soak up any alcohol residues! Dinner was of course, curry! In the background we were busy packing up whilst arranging packed lunch bags for the trip home for the guests.
It was bittersweet. It was time to go. On one hand we couldn't wait to see our boys. On the other, we were going to miss this fabulous group, the stunning estate, the helpful team! Time to say goodbyes, the tears came - along with the invites to Oz! This was truly the most amazing job and experience. Rarely do you get the opportunity to spend a week with the Bride and Groom and their nearest and dearest and create friendships in this way. Everyone took time out of their day to chat, to ask how we were, to give us their compliments and gratitude and for that we are forever grateful and still smiling!
So, a massive thank you to Stacey & Jarrad for hiring us for your week, for allowing us this opportunity and for including us in the way you did. We truly wish you both a lifetime of love and happiness and we look forward to catching up soon.
All our love and gratitude
Laura & Andrew x
© Copyright Carat Catering